Settings:Program table
From TV-Browser Wiki
General Options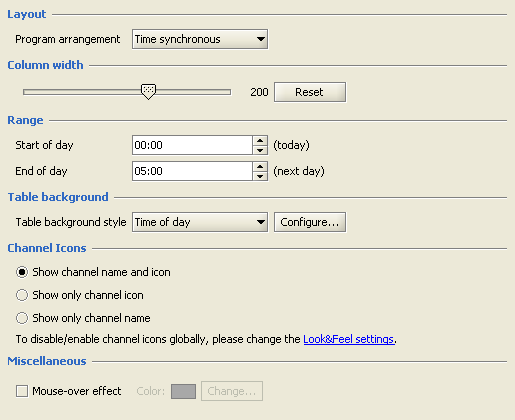 Layout of programs
Here you can choose wether the TV Browser displays time synchronous or compact. Compact is time independent display method.
Column width
This control can be used to adjust the column width.
Range
Here the start and the end of a day can be adjusted.
Mouse over effect
This effect highlights a program which is currently under the cursor.
Table background
Here you can choose different background styles.
White
This is the simplest style. The background is white.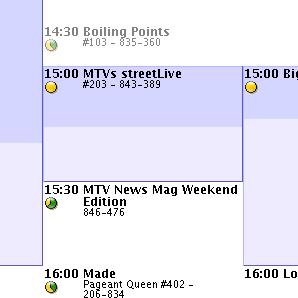 One image

With this option you assign the indicated picture to each column.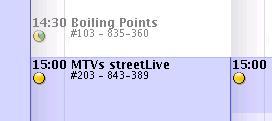 Time of day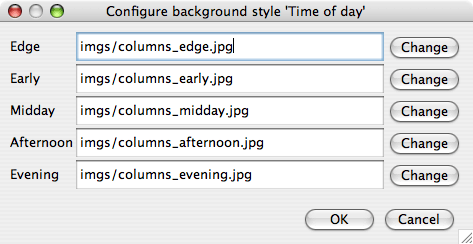 This option selects a different background for each time of the day. You can change how the day is divided in the Setup - Time Buttons
please note that the "time synchronous" option is not 100% accurate, only a compromise. Thus jou will see: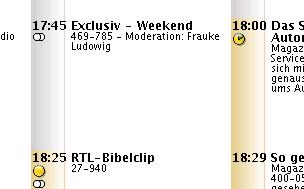 Timeblock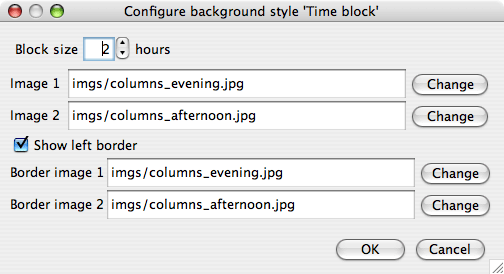 This option is based on early television newspapers where the channels are divided into blocks. Please note that it doesn't make sense to use this option in combination with the "compact" view. Please use the "time synchronous" view instead.
With the option "Show left border", the start times of each block are displayed at the left side.