Settings:Plugins
From TV-Browser Wiki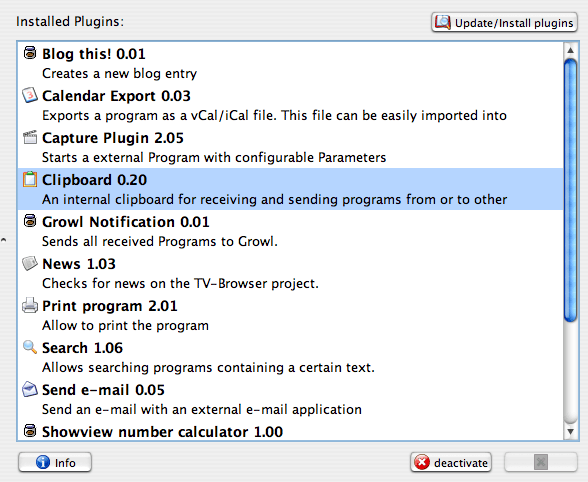 The list of the available plugins shows all plugins which were found during the startup by TV-Browser in the plugins folder or in the Home directory.
Here you can activate or deactivate individual plugins. Activated Plugins can be used from the context menu, the program menu and the toolbar.
Use the "Update/Install plugins" button to download and install new plugins. These will be available after a restart.
Look here for more info on plugins.
Many plugins from other developers can be found at our main site.